How would your business be different if...
You had the resources and experience of a fully staffed IT department and CIO dedicated to overseeing your company's technology strategy, implementation and day-to-day support needs? As your firm's virtual IT department, FreedomNet Technology Solutions offers an unsurpassed level of customer service, incredible attention to detail, strategic technology planning and hands-on proactive project management that can only be rivaled by a very well-staffed Fortune 1000 IT department

We are a US leading global communications marketing firm, enhanced by more than a hundred of talented employees. They are connecting, informing and creating inspiring work. We re-evaluate brands to broaden awareness, improve their global positioning and reconnect them with end-customers.

Huge Variety of Offered Services
Unlike most managed service providers, Freedomnet offers a wide variety of not only technical services, but also marketing services, social media management services, website design services and more. Check out our services page for more details.

Led by few seasoned advertising industry pros, our agency delivers innovative solutions across all the mediums available nowadays. We offer services related to advertising media, marketing, partnerships, interactive, creative, content, insights, and campaign management, with a time and efficiency proven record.

As a small business ourselves, we love supporting and promoting other small businesses. Small businesses are an important part of today's world. Therefore, we believe all businesses should have access to affordable IT solutions, no matter how large or small.
See what others have to say about our work: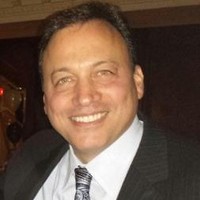 We have been a client with Freedomnet for more than 15 years and we would never consider working with another IT firm. They are professional, responsive, a pleasure to work with and they have a unique insight with technology and how businesses need to run more efficiently, effectively and how to streamline. We have come to rely on their technological expertise and in taking our organization to levels previously unimagined.
- Richard Blaise & Associates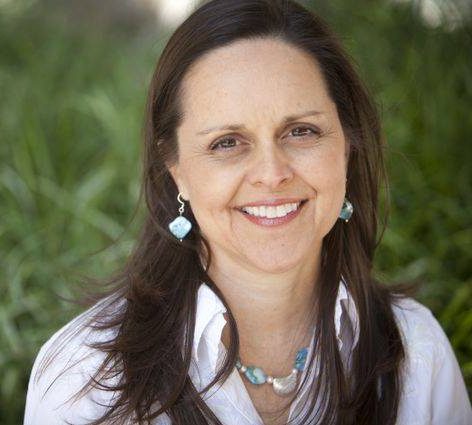 I have been dealing with Joe from FreedomNet for over 12 years. They are a family owned business and Joe has never let us down. FreedomNet is so affordable and in my eyes priceless. I never have to worry that my computer is going to be attacked or taken for ransom. Joe is always running scans on my computers to make sure everything is working properly. They have been an amazing company to work with. I can't say enough wonderful things about them. Thank you for being so amazingly helpful.
- Tracy Cleary, Pure And Simple Health
I've been using Joe Cestaro and the FreedomNet team since 2008 and I couldn't be happier. They have been an invaluable asset to my organization – they monitor all of my company's physical and remote workstations, servers, websites, and backups. My entire organization works remotely, and they ensure that my network is always private and secure, and are proactive about any tips or recommendations they have to ensure it stays that way. We frequently have conversations about how the technology is changing and about what my company can do to prepare for the future. No problem or issue is too big or small for their team. Their services and expertise are very much worth the price, which is also extremely fair. I feel very fortunate to have a company that cares just as much about the success of my own company as I do. I would happily recommend FreedomNet to anyone looking for IT expert services.
- Josh Capozzi, President & CEO of Intelli-Sync Ltd.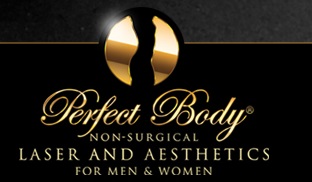 I was initially introduced to Freedomnet by a friend who has used them for over a decade. When I first met Joe Cestaro, I was immediately impressed with his vast knowledge, implementation skills, and professional demeanor. That was over 7 years ago, and I am delighted to be writing this letter of recommendation. Over the last 7 years, Freedomnet has handled my company's ever-growing IT needs. They have consistently demonstrated all of the skills and knowledge to assess, diagnose and execute all of our computer, internet, database and security needs. There have been multiple occasions where I have actually involved Freedomnet on conference calls to assist dealing with other outside company needs such as phone services, CCTV security, CRM integration, client management systems and email services. I regularly received unsolicited praise from my staff commending the fast responsiveness of Freedomnet's outstanding level of service, professionalism, and follow-through during times of need. It's refreshing and gives me peace of mind as a business owner. Freedomnet's firm is reliable, dedicated, and available 24-hours a day. Their ability to solve our IT issues is unparalleled, and it is because of their excellence in this area that I repeatedly recommended them to other business owners and friends. Of particular value to me as a business owner were their team-player mindset, the enthusiastic embrace of challenges and the ability to work on very sensitive data with complete trust (without supervision). Trusting an IT company (or anyone for that matter) with your most valuable and personal data is not easily attained. I can say that this company is run from the top-down with trust, something that I find invaluable. I wholeheartedly recommend Joe Cestaro and his entire team at Freedomnet if you are looking for the BEST in the business! You will not be disappointed.
- Patrick Vincent, CEO of PBI LLC
We have been unbelievably fortunate to have been working with Freedomnet Technologies for the past 12 years. Recently with the Covid19 Pandemic work from home order, Joe and his team had us up and running over the weekend and we were able to continue servicing our clients with no interruptions. This is a sample of how smoothly our IT needs are meet. Consistent, quick results and able to have our problems solved incredibly fast. I have recommended his services many times over the years and will continue to do so in the future. Great work Freedomnet!!!
- Edward Sparacio, The Debt Management Group

24/7 Support
Support anytime needed